Written by Claire Binkowski
As any veteran breeder will tell you, breeding is not for the faint of heart. But for people like Barb Miller, who have a passion for it, raising foals can be tremendously rewarding. Barb's involvement in the equine industry began as a child, riding hunters and jumpers, however it wasn't until she took a job working for Kathy Goodman that she started riding Quarter Horses and made the switch to Western Pleasure.
"I really learned a lot working for Kathy," said Barb. "As I became more involved with the breeding side of Kathy's operation, I eventually stopped going to shows. With more than forty broodmares to foal and breed, as well as standing several stallions, leaving the farm during breeding season really wasn't an option. Sometimes things work out for the best because Kathy gave me an incredible education and sent me all over the country to vet schools and veterinary conferences to learn from industry leaders. I worked for her for fifteen years and am very much indebted to her."
Even after leaving Kathy's, Barb's passion for breeding and raising foals never waned. In 2001, she and her husband, Mike, started Saddle Oak Farm with just one mare, Invested Pine Lady. Fast forward to today and Barb has three mares—Hope Four The Best, Better Lookin Lady, and Best Lookin Lady—and an impressive list of accolades as a breeder. Some of the most notable horses she has raised include Congress Champion and multiple NSBA World and Reserve World Champion MadeFourIt, Reserve Congress Champion and Tom Powers Champion KM SuddenFriedChikin, Reserve Congress Champion SomethingToHopeFour, APHA World Champion Im Good With It, Level 1 Champion Tweet That, and Level 1 Reserve Champion Due N My Best. Although she has a hard time picking a favorite horse, Barb's proudest moment as a breeder occurred in 2021, when she was watching from the stands as MadeFourIt unanimously won the 3-Year-Old Limited Open Western Pleasure at the All American Quarter Horse Congress.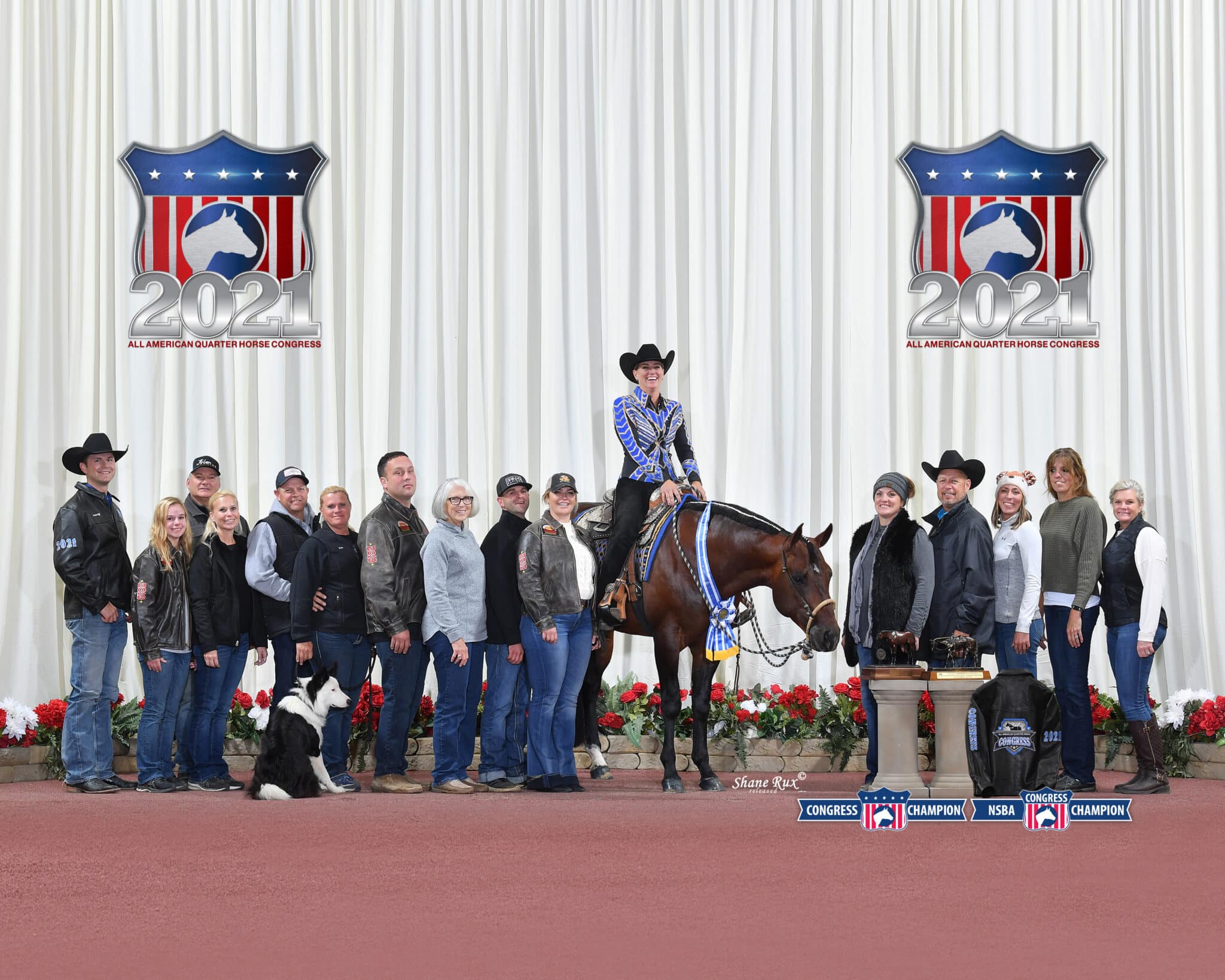 "Even after foaling out hundreds of mares, each time it's special," said Barb. "With the help of my husband, I do all of the breeding, ultrasounding, foaling, everything, and while that's not always easy, it's definitely worth it to watch a foal I have raised grow up and go on to achieve success in the show arena, especially at the Congress is just incredible."
Although the joy and pride she gets from breeding and raising foals has always remained constant, throughout the years Barb as seen the industry evolve in several ways.
"Years ago, large breeding operations were much more common, but today very few of those are still in business and most of the rest have reduced the size of their operation," said Barb. "I think the breeding industry has made the shift to focusing on quality over quantity. Embryo transfers have also become routine, allowing a breeder to have just one good mare and still produce multiple foals a year."
For Barb, the focus on quality begins with her carefully curated band of broodmares, two of whom she bred and raised, and extends to selecting the stallions she breeds to.
"All three of my mares are daughters of RL Best Of Sudden, so I guess you could say I'm a little partial to him," said Barb. "When choosing stallions, I really try to look at what my mares can improve on and pick studs that complement them rather than focusing on a stallion's popularity. If I like how a horse is bred and how it moves, and I think he will cross well with my mare, I'm going to breed to him even if he is not the current 'flavor of the month.' The most popular stallion is not always going to be the best cross for your mare and I think sometimes people lose sight of that and then end up disappointed when it doesn't work out. You can breed a great one to a great one but that doesn't mean you will get a great one. As a small breeder it's important to make sure your priority is always trying to better what you have and not get lost in everything else."
When Barb first started breeding her own mares, it was commonplace for trainers and buyers to log hundreds of miles and countless hours in the truck, scouring the country for the best prospects. In the last decade, the internet has drastically changed the way people look for horses, much to the advantage of small breeders.
"It used to be that if you weren't a big breeding farm or well-known breeder, or you didn't live in a certain part of the country, it was hard to get people to come to your farm and look at horses," said Barb. "I struggled to get noticed when I started breeding. The first time Cole Baker came to my farm, I remember feeling like I was finally somebody. But now, thanks to the internet and social media, it's much easier for those of us who are small breeders to market our foals."
Even though she believes that if you are putting out a good product, it no longer matters where you live, five years ago, when Barb moved from Florida, where she was in an area heavily populated with horses and equestrians, to Tennessee, she briefly worried that she would have a harder time selling her foals. That move became an opportunity for Barb to focus on marketing, something she thinks is often overlooked by small breeders.
"It's not just about having a good horse, but you also have to market them well," said Barb. "Good pictures and videos go a long way in garnering interest and selling horses. I dedicated a lot of time to learning how to take good pictures and videos and thanks to the vast audience on the internet, that has really paid off for me. I have sold many horses that people never came and saw in person before buying. I often hear from other breeders how they feel discouraged by the amount of interest, or lack thereof, their horses are getting. Marketing really is a big part of this business and it's an area where you must be your own toughest critic. It may take more than one attempt to get great photos or videos, and that can take a lot of time and effort, but it's important. It doesn't matter how good your horses are if you aren't presenting them well."
But even if a breeder breeds a quality prospect and markets them well enough to catch the eye of a top exhibitor or trainer, there is still no guarantee of success. The breeder and their role in raising the horse is just one small piece of the puzzle.
"As breeders, I think it is important to remember that not every horse fits every program and that so many pieces have to come together in the right way and at the right time for a horse to become a champion," said Barb. "A great horse can be sold to a great owner and end up with a great trainer, but the stars still have to align. And if they don't, it doesn't mean you didn't breed a great horse."
Beyond encouraging breeders to focus on how they are marketing their horses and reminding them that success in the arena takes far more than just breeding a great prospect, the best advice that Barb has for other small breeders is the best piece of advice that she herself once received: Just don't give up.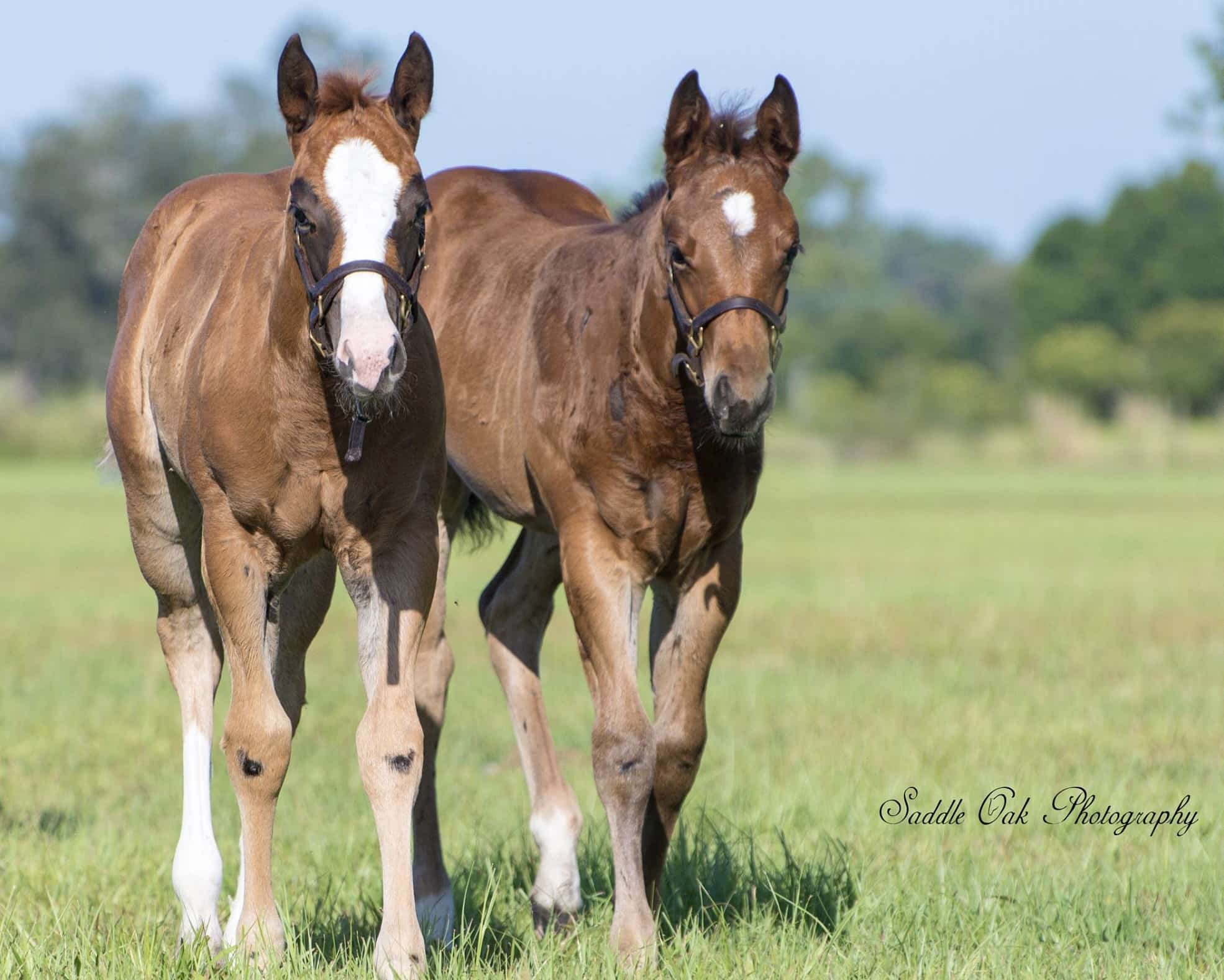 "In the breeding business, you are going to have good days and bad days, good years and bad years," said Barb. "When things don't go according to plan or you don't feel like your work and effort are being recognized, it's easy to get discouraged and want to quit. I've had plenty of heartbreak over the years and moments where I wondered if I should stop breeding, but it's my passion and so I keep pushing forward. Breeding is not easy. You have to take the highs with the lows, but if you love what you are doing then you just can't give up."
And heeding her own advice, Barb doesn't plan to quit any time soon. She is looking forward to continuing to breed her small but mighty band of broodmares.
"The goal when I first started breeding was to try and produce the best horses that I could and get them in the right hands," said Barb. "Like every breeder, I had dreams of breeding a Congress or World Champion. Even having achieved that dream, my goal is still the same as when I started. Each year I am still just striving to produce the best foals I can."