Written by Claire Binkowski
Courtney Suthoff inherited her passion for horses from her mother, who bought her daughter a pony and had her horse-back early on in life. When she was around seven years old, Courtney began competing at open shows. From there she graduated to showing on the AQHA circuit, which she continued with until graduating from high school.
"Back then I showed in all of the events," shares Courtney. "I really liked the Showmanship and was Reserve at the Congress in Youth Showmanship with my first horse, Windy Zipotoe, which is kind of funny because I hate the Showmanship now. But as a youth I started out competing in everything and ran for the Rookie of the Year."
After selling her all-around horse, the next horse Courtney purchased, The Sky Rider, specialized in Hunter Under Saddle. It was because of "Hank" that Courtney developed a love for the class and would make it her focus in later years.
"The Sky Rider is the horse that has impacted me the most," says Courtney. "Nancy Sue Ryan won the Open 3-Year-Old Hunter Under Saddle at the Congress with Hank before we purchased him.  He was a great teacher and I won quite a bit with him including placing Top Five at the Congress several times. It's because of Hank that the Hunter Under Saddle is still my favorite class."
Prior to heading off to college at the University of Missouri – Columbia, Courtney sold her horse and for the next ten years focused on getting an education and building her career. After moving to the Midwest in 2008, where riding and showing was far more accessible, Courtney's passion was reignited, and she has been showing ever since.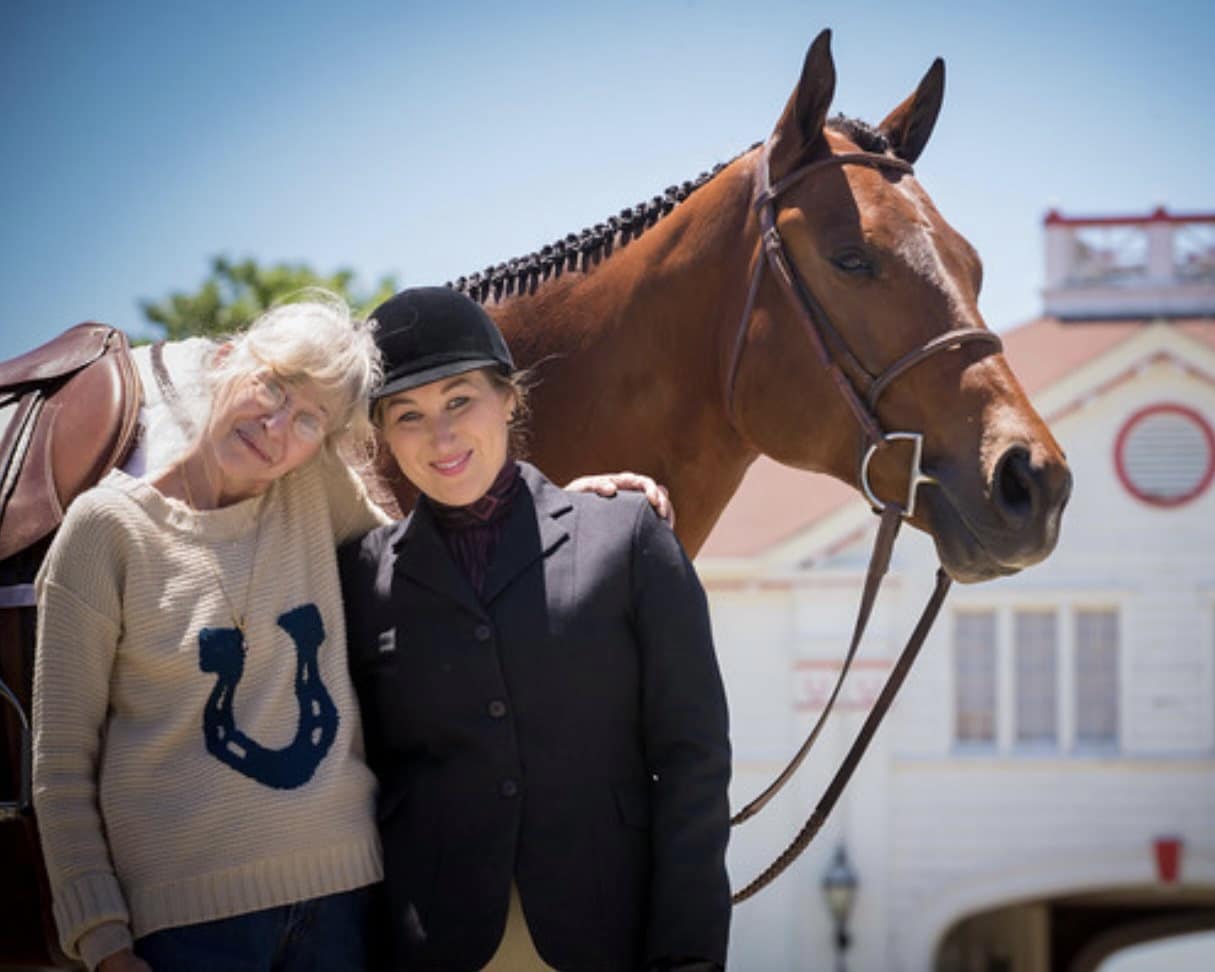 "After finishing school, I moved to Los Angeles where I didn't really have the opportunity to ride," explains Courtney. "Once I moved to the MIdwest it was pretty easy to find a place to go and just be around horses. That lasted a few months before I decided I really wanted to show again."
Taking a ten-year hiatus from showing has given Courtney a deeper appreciation for the industry. "As a kid I was super shy. I think growing up with horses and competing at the shows really helped me build confidence and played a big part in the success I've been able to achieve in my career. Now as an adult, watching the youth at the shows, and recalling my own experiences, I really appreciate what horses and showing does for kids and what it did for me."
Although Courtney says that many things were the same when she returned to showing, including the friendships that she had forged years earlier, in many ways it was also very different.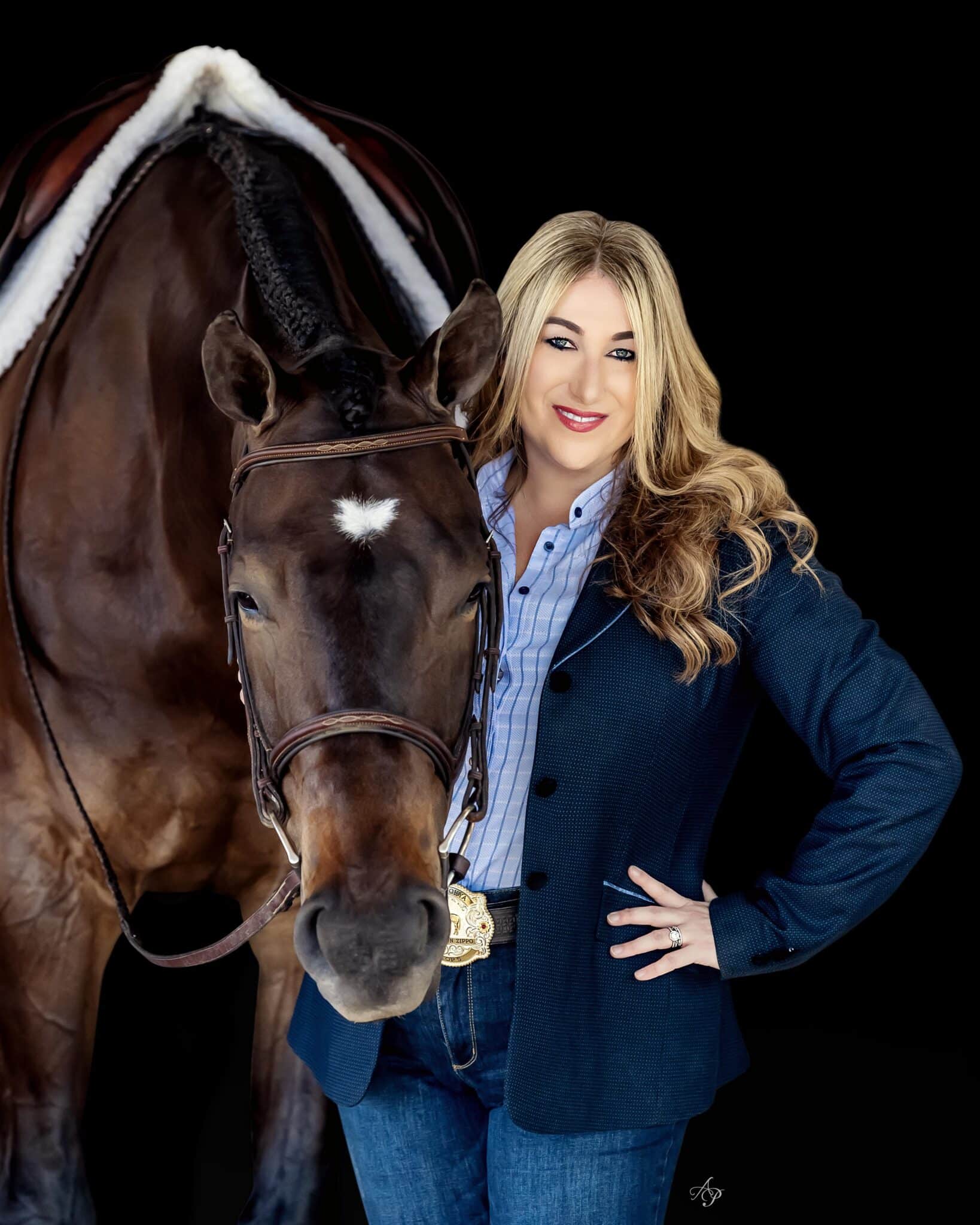 "I was amazed by how much the quality of the horses had improved when I came back," shares Courtney. "They are so much more specialized now than when I showed as a youth. There are also so many more opportunities for both exhibitors and horses such as the Level 1 and Maiden classes. Ten years ago, there weren't very many opportunities for a horse that wasn't ready to compete as a two-year-old other than to step right into the three-year-old events. This year, having two horses who didn't show as two-year-olds, I'm very grateful for all the new Maiden and Novice horse classes that are offered." 
Goodfellaz is a 2020 gelding by Good Better Best out of Babe In The Irons and was bred by Michelle and Sheila Bauer. Courtney and her trainers Tim and Katy Jo Zuidema first saw "Greg" at the 2022 All American Quarter Horse Congress. Having recently sold her horse, Courtney was looking for a new futurity prospect and when she saw Greg, she knew he was the one. Tim and Katy Jo agreed, and they rode him and finalized the deal the same day.
Greg will make his debut with Katy Jo in the 3 & Over Maiden Hunter Under Saddle at The Premier. After that, Courtney will step into the irons to show him in the 3-Year-Old Non-Pro Hunter Under Saddle events.
"I showed a little bit in the three-year-old events last year, but prior to that most of my horses were Maturity horses" says Courtney. "I'm excited to have a futurity horse again. Not only is Greg big and pretty, but he's such a gentle soul and extremely talented. At nearly 18 hands, he needed more time to grow-up and having a Maiden class a little later in the year was perfect for him. I'm very excited to watch Katy Jo show him and then show him myself."
Although Katy Jo "retired" from showing the Hunter Under Saddle after winning the AQHA Reserve World Championship in 2020 with Hows That For Ya, she's putting back on her breeches to show Greg, which says a lot.
"It was going to take a really special horse to get me to show the Hunter Under Saddle again," says Katy Jo. "And Greg is really special. We call him our pet dinosaur because he's huge and so good minded. Garth, Sonnesa and Austin Gooding did a great job bringing him along slowly as a two-year-old and it shows. I'm all about the third gear and this horse can canter. He's really, really good legged and soft and truly great minded. And at 18 hands tall he is a true Hunter Under Saddle horse which I really appreciate. He's the first Good Better Best that I've ridden and if they are all as good minded and talented as Greg, I'd be happy to ride and show more of them. I think Courtney is going to have a lot of fun with him this year."
Aside from a few classes as a youth, Courtney has not shown much in the Western Pleasure, but last year she purchased Sundi Comin Down, a gorgeous bay 2020 stallion by Lazy Loper out of the great mare Hotroddin On Sundi who was bred by John Zuidema Jr. Although she wasn't necessarily looking for a western horse, Tim and Katy Jo had been riding the colt and felt like it would be great opportunity for Courtney, who embraced the chance to try something new.
"It felt like a fun adventure" says Courtney. "The Western Pleasure today is very different than when I showed in it for the all-around as a kid. I don't know if I'll show 'Timmy' this year, but I'm looking forward to stepping into the pleasure arena in the future. The Hunter Under Saddle is always going to be my first passion, but I have a real appreciation for the Western Pleasure horses. I think diversifying and learning to ride a pleasure horse will make me a better rider in all disciplines."
Timmy made his debut with Katy Jo in The Virginia Maiden 3 & Over Maiden Western Pleasure placing Top Five and earning a check for $3,800. He will continue to show in 3-Year-Old Open and Novice Horse events, although Katy Jo believes he has even greater potential as an all-around horse.
"He was a lot of fun to show in Virginia," says Katy Jo. "He's a great pleasure horse, but he has a gigantic future in the all-around events. I taught him to change leads in one day and he's outstanding. He's going to win a lot in the Western Riding in the future."
As passionate as Courtney is about the horses, she is equally passionate about competing in AKC agility trials with her Sealyham Terrier, Auggie.
"My husband, Wayne, and I both love competing with Auggie in the agility trials," shares Courtney. "Auggie is a lowrider but incredibly fast and driven. We lovingly call him White Lightening. I was the one who started out competing with Auggie, but I tore the gastrocnemius muscle in my calf during a competition last year and so Wayne stepped in for the next round and now he doesn't want to give him back. But I really don't mind since he's extremely supportive of the horses, both the show horses as well as my retired show horse, Skipalilassets, and the two miniature horses and mini donkey we keep at home."
When she's not at a horse show or agility trial, and even frequently when she is, Courtney works for a Fortune 500 company where she leads global corporate communications for its pet division.
"I have a really cool job," says Courtney. "I get to work across many different functions within the company and lead all our external PR. My job entails everything from major marketing campaigns, to working with celebrities, but also doing things like managing crises and reputation building. I'm in the pet care sector which is obviously a big passion of mine, and anything related to dogs or horses are kind of sweet spots. I've been in this industry for almost 18 years now. Prior to the company I am currently with, I worked for a large PR agency and worked in-house for some other consumer brands. I work non-stop and can frequently be seen on my phone working while I'm at the shows, but I absolutely love what I do."
As a busy professional, the horses give Courtney a nice break from corporate America. Since making her return to the show arena, Courtney has worked with several different trainers, all of whom she credits with helping her become a better rider, but it wasn't until she found her way to Katy Jo and Tim that Courtney finally felt at home.
"I've been training with Katy Jo, Tim and their assistant Becca Spellman for almost two years now, and I can honestly say this is the most fun I've had showing in a really, really long time," shares Courtney. "With horses it can be kind of a roller coaster, but when you get on that ride with really good people who care about you and care about your horses, it kind of stabilizes the highs and lows. I just can't say enough good things about them and their program and I'm so grateful to be in their barn. I'm really looking forward to the rest of the year."