Written by Claire Binkowski.
Although the Hunter Under Saddle is Madeline Rippeon's favorite class to show in, she recently made the decision to focus on the western all-around events with her new horse, The Best Ryde.  This new team hit the ground running at the NSBA World Show and now they have their sights set on the All-American Quarter Horse Congress.
From the time Maddie first started riding she has always liked to go fast. Maddie fondly recalls trying to make her first horse, The Terms Are Sonny, go as fast as he could.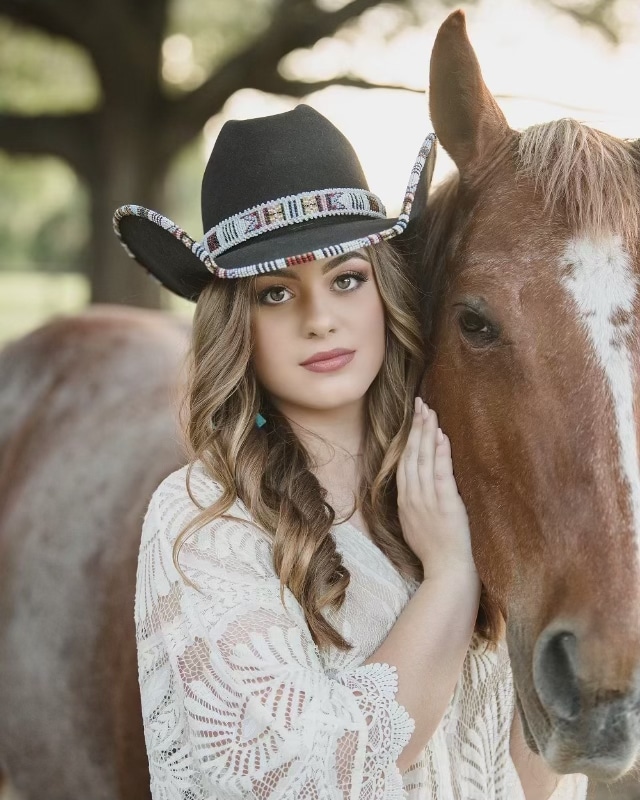 "Sonny didn't do anything fast," said Maddie. "That was probably a good thing for me back then. He was a great babysitter and taught me a lot about riding and showing."
With the Hunter Under Saddle being a little bit more Maddie's speed, the family eventually purchased Fashion Statemant, the horse Maddie has shown for the past two years. From the beginning, they were a formidable team. The Tom Powers Futurity was their first show together, and Maddie and "Romeo" won all three of their Hunter Under Saddle classes unanimously.
"The Tom Powers was a highlight for me," said Maddie. "To win all three of our classes at our very first show together was an accomplishment that I am very proud of."
In addition to their success at the Tom Powers, Maddie and Romeo won the Level 2 Hunter Under Saddle at the AQHYA World Championship Show in 2021 and were also the NSBA World Champions in the Novice Youth and Color Youth Hunter Under Saddle that same year. Following the 2021 All-American Quarter Horse Congress, where they placed third in the Youth 12-14 Hunter Under Saddle, Maddie brought Romeo home to the family's farm in Maryland to spend more time practicing the all-around events with him. After winning several all-around titles together, Maddie made the difficult decision to sell Romeo and switch her focus to the Western all-around events.
"Romeo is such a special horse," said Maddie. "I'm really happy that he's in Shannon's barn where I get to see him at all the shows. His new owner is the sweetest girl and I absolutely adore her. She loves Romeo as much as I do. They've had a lot of success together already and it's been so much fun to cheer them on."
As a freshman in high school, Maddie is already thinking about her future. One of her goals is to ride for a collegiate team.
"Moving up to the 14-18 division this year, I really wanted to focus on the western events, primarily the Horsemanship," said Maddie. "I definitely want to ride in college, so this is a step in achieving that dream."
The family's search for a western all-around horse for Maddie, eventually led them to North Dakota. Their trainer, Shannon Walker, had found a 7-year-old gelding in Brett Clark's barn that she thought would be the perfect fit.
"We booked the next flight to North Dakota," said Maddie's mom, Deanna. "Shannon and Brett both spoke so highly of this horse that we didn't want to waste any time."
It didn't take long for Maddie, Deanna, and Shannon to agree that they had found the perfect horse. The Best Ryde, better known as Ziggy, is sired by RL Best Of Sudden out of Invite Me Breeze. Although he hadn't been shown much, at the very first show they took Ziggy to, he won the Open High Point with Shannon. At their second show together, which was the NSBA World Show, Maddie and Ziggy won the Show Your Colors Youth All-Around.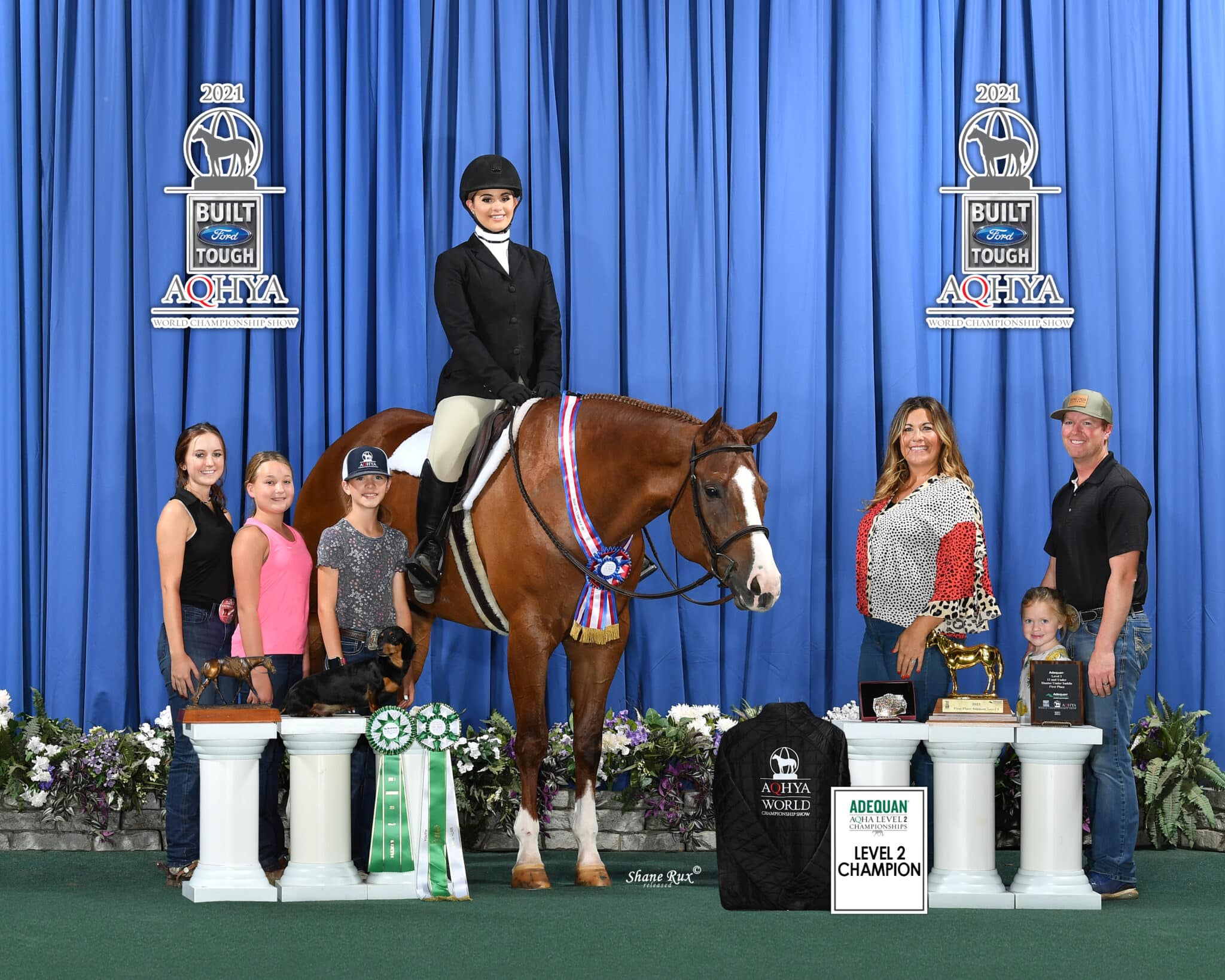 "I definitely wasn't expecting to win the All-Around," said Maddie. "I only got to show Ziggy one time at a small show in Nebraska before the NSBA World Show, so we were still just getting to know each other. I was so honored and surprised to hear my name called. I'm very excited to start our career on such a high note."
The next two months will be busy for Maddie and Ziggy. They have plans to attend several shows this month to practice as much as possible before the All-American Quarter Horse Congress. As anyone who has horses in training outside of their home state knows, it takes a big commitment to develop a partnership with your horse when they are hundreds of miles away.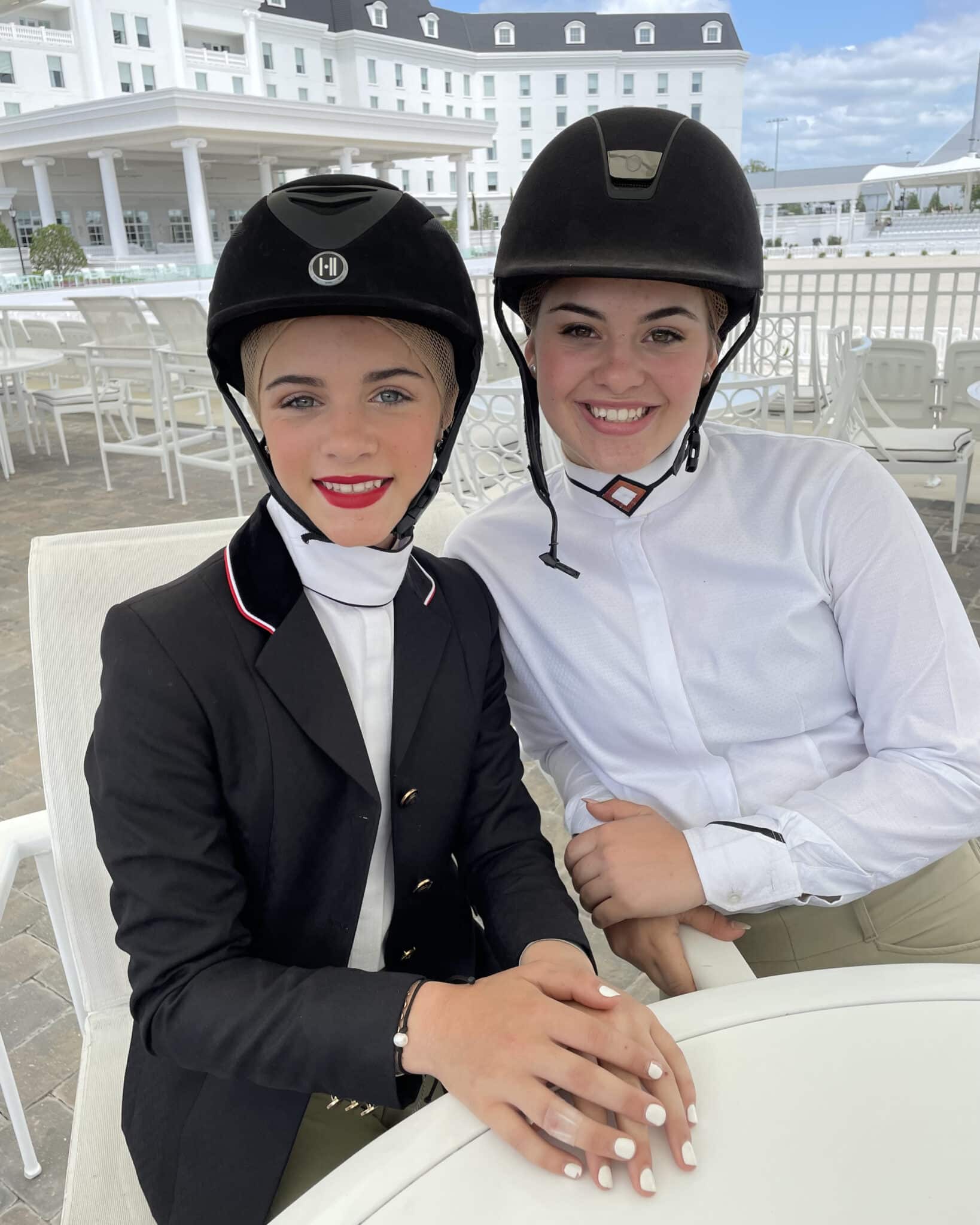 "It definitely takes a lot of planning to make sure both Maddie and Allie get enough time to practice with their horses while balancing school and family time," said Deanna. "Between time spent at Shannon's practicing and going to shows, Maddie will only be home six days this entire month. It's definitely a big commitment and sacrifice but one that our family believes is worth making in order for Maddie to follow her dreams."
At this year's Congress, Maddie and Ziggy will be competing in the Youth 12-14 western all-around classes. Maddie is also looking forward to donning her English attire to compete in the Level 1 Youth 14-18 Equitation, a class she has been working hard to perfect.
The Congress will also be special because it is one of the last times that Maddie and her younger sister Allie, will compete in the same age division, at least for the next few years. This will be Allie' first year in the Youth 12-14 division, and Maddie's last year before moving up to the 15-18 division next year.
"Because the Congress is the only show to offer the 12-14 division, this is one of the few times that we will get to compete against each other," said Maddie. "We are both very competitive but also very supportive of one other, so I think it will be a lot of fun."
"I just hope they aren't in the same splits," said Deanna. "If they are, I won't know which way to look! Last year Maddie only showed in the Hunter Under Saddle, so she was there to support her sister in every single class, helping Allie win four Congress Championships. This year, they will still be making the walk to the arena together, only this time they will both be going to compete."
When Maddie is not busy showing, she works hard helping run the family's boarding facility. Their farm in Maryland is currently home to 14 horses and 2 miniature horses, 11 of which are owned by boarders.
"I really enjoy helping run our boarding facility," said Maddie. "It's taught me a lot about horses and about running a business."
Beyond horses, Maddie enjoys baking, especially cupcakes, and decorating, with Christmas being her favorite holiday to dress the house up for. For a family who spends a lot of time on the road with Maddie and Allie showing horses, and their brother, Jackson, showing cattle, Christmas is a season for the family to slow down and enjoy time at home together around the fireplace.
"The holiday season is a welcome change of pace for our family," said Deanna. "For a few weeks we get a break from all of the travel and enjoy time at home on the farm together."
Family means everything to the Rippeons. As the middle child, Maddie is often seen as the glue that holds everyone together. Although she is extremely independent and driven, Maddie is also quick to put others first, especially her siblings. Just recently, Maddie was adamant about adjusting her own show schedule to watch her brother compete with his cattle at the Junior Nationals. Of course, this didn't surprise her mother because that's just who Maddie is.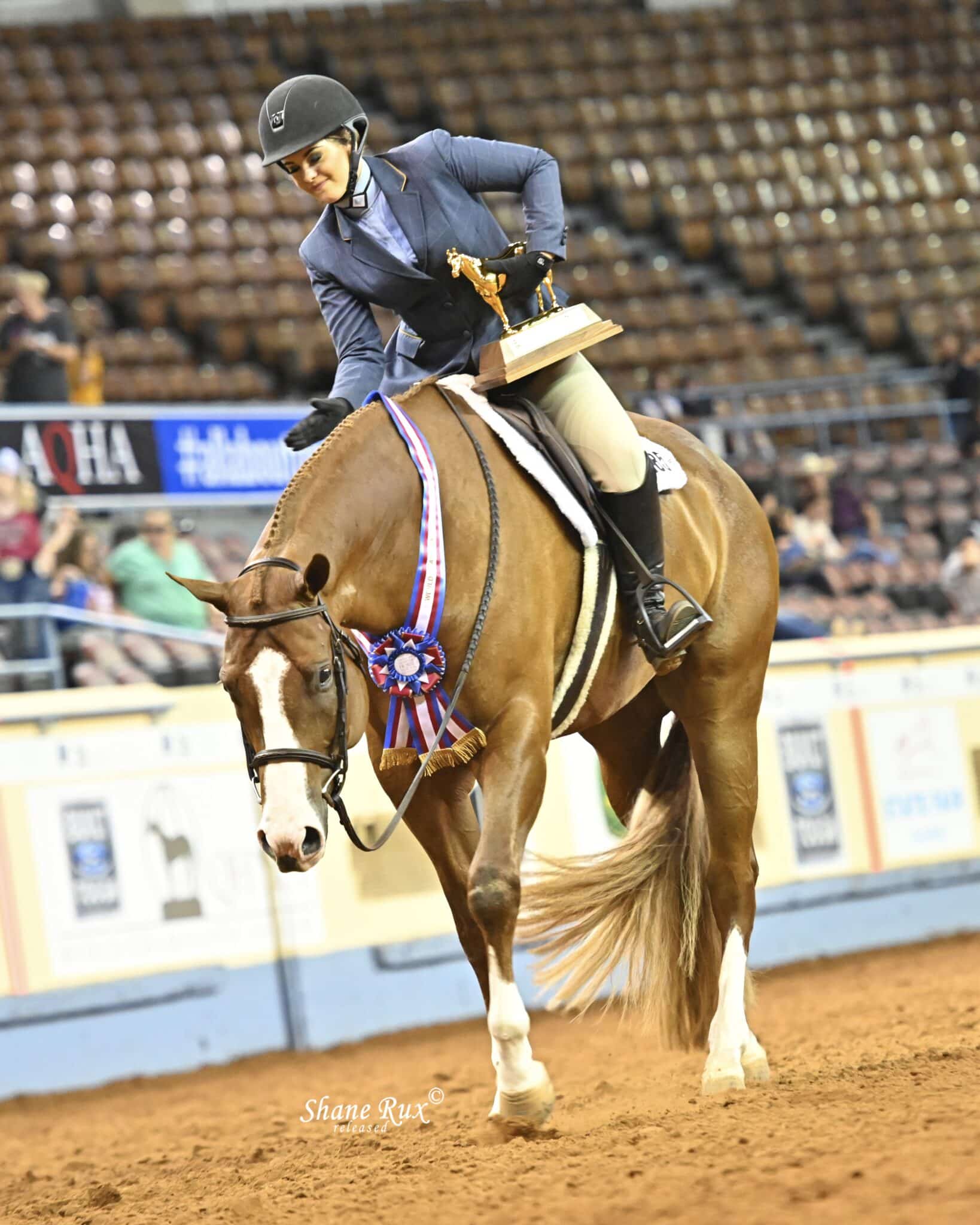 "Maddie is such a strong, kind, and thoughtful kid," said Deanna. "She amazes me daily with how capable she is both inside and outside of the show arena. Even though she is only fourteen, she carries herself with the confidence and poise of someone much older. She is extremely supportive of her brother and sister in their endeavors, while working hard to follow her own dreams. She makes me proud to be her mom."